Capital Markets and Investments concentration
---
Who is teaching the required classes?
Gill Segal is an Assistant Professor of Finance. He received his PhD in Finance from the Wharton School, University of Pennsylvania, where he received an outstanding paper award from the Jacobs-Levy Equity Management Center for Quantitative Financial Research. His current research projects focus on understanding the role that fluctuations in volatility play in explaining asset-prices and economic growth. Gill grew up in Israel, where he received a BA in computer science, while still in high school, and an MBA at Tel Aviv. In 2018 and 2019 he received an MBA all-star teaching award.
Email: Gill_Segal@kenan-flagler.unc.edu
Classes. Capital Markets and Allocation, Mod III [most recent syllabus]; Capital Markets and Allocation: Quantitative Analysis, Mod III [most recent syllabus] [video introduction].
Students that have taken his class said: "Gil is the best professor I've had. His care for his students shows every class session. A+++++++"; "Gill is the best Professor that I have ever met (not just in finance)"; "Professor Segal explains difficult concepts in a very clear way, unlike any other finance professor I have had thus far. His enthusiasm for the subject matter is contagious, and I found the class very interesting."; "Professor Segal brought in relevant news to apply to what we were learning. He took the time to ensure we learned the intuition and concepts as well as the technical know-how. Great professor, great class!"
Ric Colacito is Professor of Finance and Director of the Capital Markets and Investments concentration in the MBA program. Prior to joining UNC, he studied Economics at New York University, where he received his PhD degree in 2006. He grew up in Italy, where he received his Bachelor and Master degrees in Economics at Bocconi University, Milan. He has been featured on several news outlets, including CNN, CBS, and the Wall Street Journal. He has received several teaching awards, such as the Weatherspoon Award for Excellence in Ph.D. Teaching, and the MBA teaching All Star award (4 times). He is also Research Associate at the National Bureau of Economic Research (NBER).
Email. ric@unc.edu.
Classes. Portfolio Management & Investments, Mod IV [most recent syllabus] [video introduction].
Students that have taken his class said: This course had excellent content. The real-world application and uses were clear throughout the entire mod; "What an excellent professor! I would take any class taught by Ric"; "The best course I have taken to date at KFBS"; "Ric is an amazing professor, the best I've had here at KF. His passion is evident"; "The concepts I learned in Investments will be instrumental for the particular career I am pursuing."; "What an amazing course! I learned far more than I hoped and this course exceeded all expectations. Very vibrant class discussion facilitated by Ric."; "He is available for you whenever you need him and he is very engaged in the learning process and the projects that he gives you. Moreover, his way of introducing the news in the lecture captivates everyone from the first minute of the course."; "Ric is a fantastic professor! Love his enthusiasm and encouragement. Ric did a phenomenal job rolling with the punches with respect to COVID difficulties. His incorporation of current/active trends into the course material was awesome."; "Very enthusiastic and perfect for a course of this nature. Handled being online very well. Students were engaged and enjoyed the material."; "Ric went out of his way to be available for questions/discussion and made real-time adjustments in his course plan to incorporate real-world examples. Fantastic class (both mods) and fantastic professors."
Yasser Boualam is Assistant Professor of Finance. He received his PhD in financial economics from the Wharton School of the University of Pennsylvania, his MS in computational finance from the Tepper School of Business at Carnegie Mellon University and his Diplome d' Ingenieur in applied mathematics and computer science from Grenoble Institute of Technology in France. Dr. Boualam received the Young Economist Prize at the ECB Forum on Central Banking organized by the European Central Bank. His recent research examines the macroeconomic implications of bank credit relationships and the effects of competition on bank lending dynamics. He teaches courses in credit markets and fixed income.
Email.Yasser_Boualam@kenan-flagler.unc.edu
Classes. Fixed Income, Mod I [most recent syllabus] [video introduction]; Sustainable Finance, Mod IV [most recent syllabus].
Students that have taken his class said: Great course- my favorite for the mod. It was just the right amount of rigor. Loved the content and great pace.; "Very dense and interesting course, using quantitative and theoretical concepts as well as factual approach with clear explanations about recent trends."; "Great instructor- super helpful and engaging. Enjoyed his lectures and found him to be very talented. I would highly recommend his course to peers!"; "I appreciated the effort the faculty put into every class. I enjoyed participating in the class and thankful to Yasser for enhancing my knowledge in this domain, and as Leveraged Finance professional after B-school, I can see how useful the learnings will be."; "Loved the course and the setup. Topics were foundational to advanced and then transcended the academic sense into real world applications – with fresh material on sovereign debt and ESG focus (green bonds), topics especially refreshing given how current they are in the world."; "Good course that was challenging but rewarding in that I learned a lot about a topic of which I had very little prior knowledge."; "Yasser is incredibly adept at conveying complex fixed income topics – especially in varying valuation approaches – and has the ability to distill the material down to be easily digestible. The course is also structured to be conversational often but not in a cold-calling way, so interest remained high for most students in the class it seems. Yasser is one of the best profs I have had thus far."; "Great teacher, was super knowledgeable and passionate on this topic and quite well prepared. He seems very technical in details and that's a good thing."; "Great job teaching with relevant examples to today's economic climate. Also appreciated Yasser's ability to get through so much material in a weekend class while doing a good job of keeping us engaged."; "Professor Boualam is exceptional – he explains complex topics with great clarity and ensures that students are up to speed and clear on the content. He is honestly a top professor at KFBS when taking into account course delivery, instruction quality, empathy, and expertise."
Andreas Stathopoulos joined the Kenan-Flagler Business School as a faculty member in 2018. Before joining UNC, he taught at the University of Southern California and the University of Washington. His research focuses on asset pricing, macro-finance and international finance and has been published in top academic journals, such as the American Economic Review, the Journal of Financial Economics and the Review of Financial Studies. He received his PhD in finance and economics from Columbia University, his master's degree in economics and finance from the University of Warwick in Britain, and his undergraduate degree in finance from the University of Piraeus in Greece. He teaches MBA courses in derivatives and macroeconomics, as well as a PhD course in asset pricing theory.
Email. Andreas_Stathopoulos@kenan-flagler.unc.edu.
Classes. Derivatives, Mod II [most recent syllabus] [video introduction]; Global Economics, Mod II [most recent syllabus]
Students that have taken his classes said: "Andreas goes above and beyond to make the content understandable and does an excellent job of tying it to relevant news."; "It's obvious Andreas wants to see us succeed both inside and outside of the course. One of my favorite professors thus far at KFBS."; "Andreas is very knowledgeable in the field and explained concepts and tools/techniques really well. His enthusiasm about the topics gave the classes energy!"; "Andreas is always prepared and enthusiastic about the material. Class was a lot of fun."; "He clearly explained topics and was very knowledgeable. Additionally, he put significant effort into providing real world examples to the information we were learning in class."; "I really like the way he teaches and gets grad level students to think about the why and the so what."; "Offered clear explanations of concepts and always related those concepts back to "real world" applications.".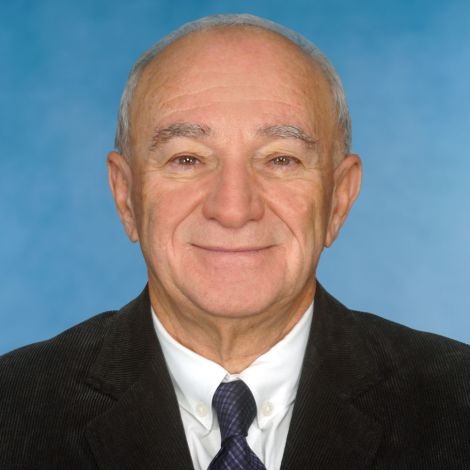 Mustafa N. Gültekin has taught PhD courses in Financial Theory, Portfolio Theory and Investments, Asset Pricing Models, Quantitative Methods and Empirical Finance at UNC and other universities. He teaches  Applied Investment Management (an active fund management course with $2M AUM), Financial Modeling, Valuation and Corporate Restructuring in the MBA, BSBA and Master of Finance programs at UNC and other institutions. Dr. Gültekin is a limited partner and senior advisor to Morning Meeting Inc., a financial modeling and consulting group, and associate at Yilmaz Advisory Group, a consulting group specializing in M&A, takeover, and valuation disputes. He has served as a consultant to major corporations in the United States and abroad. He served as a consultant to the Blackethouse Group LLC, and as consultant and director of research at the Community First Investment Risk Evaluation team of Community First Financial Group. He served on the board of Belltower Advisors LLC, a hedge fund; Clockworks Therapeutics LLC, a biotech company; and Ardic Tech, Inc., an ICT services and outsourcing company. He currently serves as a consultant to Jultz Co. LLC, a biotech investment search fund, and AI Analytics, an AI and machine-learning consulting firm that specializes in quantitative modeling in investments. Dr. Gültekin is the former President of the European Financial Management Association and the former Dean of the College of Administrative Sciences and Economics at Koç University in Istanbul. He also served as associate director of the Management Decision Laboratory at New York University and as a research scientist at Boğazici University in Turkey. He received his PhD in finance from New York University, his MA in operations management from Boğazici University, formerly Robert College, in Istanbul Turkey, and a BS in physics from Middle East Technical University in Ankara, Turkey. He lives in Chapel Hill NC with his family.Email. Gultekin@unc.edu.
Classes. AIM, Mod I-IV [most recent syllabus]